Certifications
We are ISO 27001 certified.
ISO/IEC 27001:2013  is an official standard for information security, setting out the specification and best practice for a wider company information security management system (ISMS).
LINX worked with the British Standards Institution (BSI) to achieve the ISO 27001 standard. BSI certification marks are internationally recognized and represent quality, reliability, and continual improvement.
The LINX certification can be viewed here.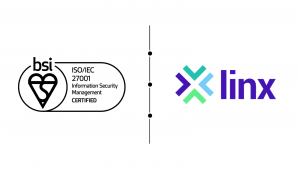 We are FSQS certified.
The FSQS Registered Mark is valued by some of the largest purchasers in the financial sector and this certification indicates that LINX has gone through the process required to demonstrate its commitment and credentials to the industry.
FSQS (Financial Services Qualification System) is a community of financial institutions including banks, building societies, insurance companies and investment services, collaborating to agree a single standard for managing the increasing complexity of third and fourth-party information needed to demonstrate compliance to regulators, policies and governance controls.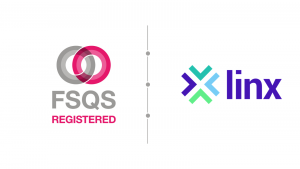 Affiliations
Euro-IX
LINX is one of the founder members of Euro-IX, the European Internet Exchange Association. Euro-IX was formed in May 2001 with the intention to further develop, strengthen and improve the IXP community. A number of Internet Exchange Points recognised a need to combine their resources so as to co-ordinate technical standards across the continent, develop common procedures, share & publish statistics and other information. This publishing of information would in turn give all interested parties a better insight into the world of IXPs.
Briefly, Euro-IX provides:
a portal for ISPs wishing to join a European IXP, which includes an IXP peering matrix, cross referencing and listing the number of unique/non-unique ASNs connected at each Euro-IX member IXP;
a mutual support society for IXPs, primarily by holding forums (currently twice a year) where all member IXPs are encouraged to meet, to exchange ideas and experiences.
ISOC
LINX is an "Organisational Member" of ISOC, the Internet Society. ISOC's policy and international engagement activities are rooted in the organisation's fundamental belief that the Internet is for everyone and should be available to people everywhere. The organisation works with governments, national and international organisations, civil society organisations, the private sector, and other stakeholders to reach decisions about the Internet that conform to its core values.
LINX strongly supports the ISOC's mission to preserve and protect the open, collaborative, distributed, multi-stakeholder model that has defined the successful development of the Internet to date. Internet Society membership enables LINX to influence Internet policy on a global stage, through international forums such the IGF, the ITU and ICANN.
EuroISPA
EuroISPA, the pan-European association for organisations representing the ISP industry, is a key partner for LINX, enabling us to influence policy and legislation at the EU level. Malcolm Hutty, LINX's Head of Public Affairs, has served as President of EuroISPA, chair of the intermediary liability committee, and the global Internet governance committee.
PeeringDB
PeeringDB is a freely available, user-maintained, database of networks, and the go-to location for interconnection data. The database facilitates the global interconnection of networks at Internet Exchange Points (IXPs), data centers, and other interconnection facilities, and is the first stop in making interconnection decisions.
The database is a non-profit, community-driven initiative run and promoted by volunteers. It is a public tool for the growth and good of the Internet. LINX are proud to support the tool as a Silver Sponsor.
Many of these developments, and some of the specific activities within Euro-IX, have been pioneered by LINX. The following list illustrates the commitment that LINX has made to Euro-IX since foundation:
Benchmarking club – where the first results are now in circulation
European regulatory affairs monitoring – which LINX performs under contract to Euro-IX
Maintenance diary – to try to avoid simultaneous IXP maintenance clashes
Sharing of tools & tools expertise – where LINX has made available a tool called IXP Watch, and has pioneered tools workshops at Euro-IX forums
Staff exchange scheme – set-up as means for member IXPs to express their ability to aid other member IXPs (especially at the fine grained level of assisting with particular engineering activity)
Euro-IX also has a member/switch configuration database, operates a switch vendor pressure group, collects traffic statistics, maintains a specialised event calendar and many other facilities supporting the overall aims of the Association. We can't provide hyperlinks to all of these, as access is restricted to Euro-IX member organisations.
MANRS
MANRS (Mutually Agreed Norms for Routing Security) was created by members of the network operator community as an initiative to promote good practices in routing security. Weaknesses in routing security can lead to route leaks, IP address spoofing and even route hijacks, facilitating DDoS, traffic inspection and other security breaches. MANRS provides crucial fixes to reduce the most common routing threats.
MANRS Actions outline simple but concrete actions network operators should take. Internet Exchange Points (IXPs) are important partners in the MANRS community. The MANRS Actions were initially designed for network operators, but IXPs can serve as a collaborative focal point to discuss and promote routing security. To address the unique needs and concerns of IXPs, the community created a related but separate set of MANRS actions for participating IXPs.
LINX implements the MANRS Actions for IXPs, and supports the MANRS initiative. Institutional support for MANRS is provided by the Internet Society.
Internet Watch Foundation
The Internet Watch Foundation (IWF) is the UK hotline for reporting criminal content, specifically: child sexual abuse content hosted worldwide and criminally obscene adult content and non-photographic child sexual abuse images hosted in the UK. LINX was instrumental in the creation and start-up of the Internet Watch Foundation, and we continue to work with the IWF to ensure that the practical imperatives of LINX members are fully incorporated in IWF policy.
Others
LINX has a supportive policy and attitude towards other mutual/not-for-profit Internet exchanges (IXPs), whether in the UK or overseas. Examples of assistance given (in recent years):
Supporting regional peering by donating a Brocade RX-8 switch to IXLeeds
Practical assistance and equipment donation to Union-IXP during their start-up phase
Co-operating with AMS-IX, for example by arranging for maintenance sessions not to clash
Sharing knowledge with Netnod, as they considered 10GigE equipment vendors
And many more…
Affiliations