Microsoft Azure Peering Service
Azure Peering Service is a networking service that enhances customer connectivity to Microsoft cloud services such as Microsoft 365, Dynamics 365, software as a service (SaaS) services, Azure, or any Microsoft services accessible via the public internet.
LINX Become Official Microsoft Azure Peering Service Partner
This new partnership will allow the current LINX member base and new networks to establish direct peering with Microsoft and access public Azure services using LINX's resilient and secure infrastructure.
Use of this service ensures that traffic for prefixes registered through the connection enters and exits the nearest Microsoft Edge PoP location on the Microsoft Global Network.
In addition, users of the service can opt-in to additional Peering Service telemetry through the Azure portal. This includes latency monitoring and BGP route anomaly detection.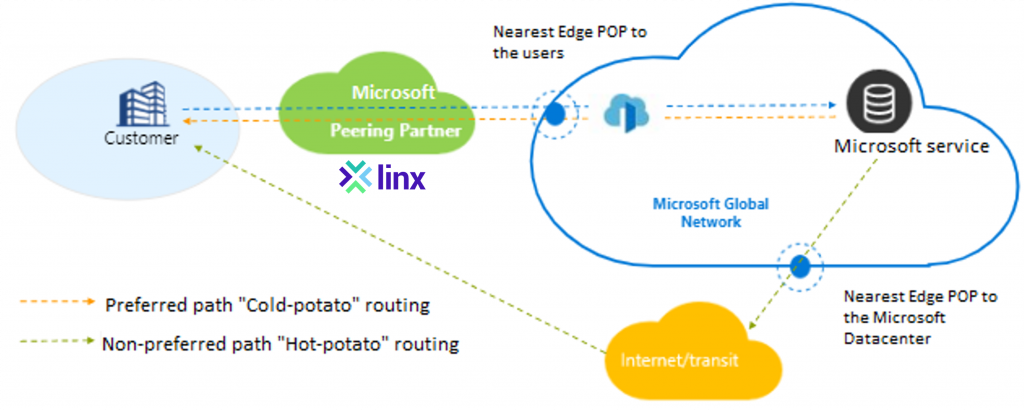 Is this Service for You?
More and more businesses are adding cloud based compute or storage solutions to their internal infrastructure.
There are different methods of establishing a direct connection between your internal network and the cloud hosted environments. As business start to rely more and more on the availability and the security of the connection to their cloud environment, the importance of that connection increases constantly.
Our solution does not stop at the connection to your cloud environment. Connecting to the LINX platform opens the door to a whole portfolio of connectivity solutions.