Associate Members
LINX is pleased to have the following as associate members;
CZ.NIC
The CZ.NIC legal association of legal entities was established by leading Internet service providers in 1998 and now has 112 members. The main activities of the association are the operation of the .CZ domain name register, the provision of top-level .CZ domain traffic and the domain name education. At present, the association is intensively involved in expanding DNSSEC technology and its services, developing a domain management system, and supporting new technologies and projects beneficial to the Internet infrastructure in the Czech Republic.
The association also runs the CZ.NIC-CSIRT internal security team and from 2011 the National CSIRT team of the Czech Republic – CSIRT.CZ. In 2013, CZ.NIC was at the foundation of the FENIX security project. CZ.NIC is a member of the EURid association managing the EU's European domain and other similarly-oriented international companies (CENTR, ccNSO and others).
ISC
Internet Systems Consortium, Inc. (ISC) is a nonprofit 501(c)(3) public benefit corporation dedicated to supporting the infrastructure of the universal connected self-organizing Internet and the autonomy of its participants by developing and maintaining core production quality software, protocols, and operations.
ISC was originally founded as Internet Software Consortium, Inc., in 1994 to continue the work of maintaining and enhancing BIND following in the footsteps of U. C. Berkeley, Digital Equipment Corp., and Vixie Enterprises. BIND was then (and is now) an essential component of the Internet's infrastructure, and the founders (Paul Vixie, Carl Malamud, and Rick Adams) felt very strongly that BIND's continued support and enhancement should be managed and funded by an independent entity. IANA (Jon Postel, 1943-1998) designated ISC as a root name server operator (first NS.ISC.ORG, then F.ROOT-SERVERS.NET) so that we could properly support the use of BIND by root name servers.
Istituto di Informatica e Telematica
The Institute of Informatics and Telematics of CNR carries out activities of research, assessment, technology transfer and training in the field of Information and Communication Technologies and of Computational Sciences. The rapid growth of Internet, its services and applications, is unrelenting and opens up new and fascinating scenarios of still unexplored research and development. Internet is ever more widespread and pervasive also in new applications such as Smart Cities and Communities, constantly enhancing its strategic role for the social, cultural and economic growth of the whole of humanity.
Within this context, IIT is naturally at the forefront and has its sights set on the Future Internet, with consolidated know-how in algorithmics and in areas of research and development, such as the "Internet of things" and "Internet of services". These range from high speed, mobile and pervasive networks, to issues of security and privacy, to innovative web technologies, but which also include new ICT aspects concerning the Internet Governance.
Team Cymru
Team Cymru was formed in 1998 by Rob Thomas as a security think tank, learning the "who and why" of malicious Internet activity. From the beginning, we believed in doing things differently. Team Cymru never trades control for funding or donations. We remain fiercely independent because we believe it is the only way we can be an impartial Internet security advocate.
As social entrepreneurs, Team Cymru believes in providing innovation solutions to one of the world's many problems—threats to the safety and security of users online. Our team works tirelessly to keep organizations safe from threats, and continuing to understand more about Internet security.
In an effort to further give back to the Internet community, Team Cymru launched Team Cymru Research NFP, a non-profit organization that provides templates, sundry route-servers, and other projects in an effort to make you (yes, YOU!) safer while online. We are incredibly proud of the breadth and depth of the various ways we continue to support the work our partners do all over the Internet.
In 2004, Team Cymru officially began doing business and we are proud of the work we've done, and in 2014 we formally opened our UK office in Winchester: TC-UK Internet Security Ltd. LINX members are welcome to take advantage of our sundry community services and to attend any of our four annual conferences to network further with their peers are hear about case studies of work that has been done to thwart miscreant activity. For more information, contact us via our website or speak to any of our staff at a LINX event.
Renesys
Renesys® focused on providing Internet intelligence for performance management, competitive analysis and network situational awareness. As companies take advantage of the global reach of the Internet and the economies of Cloud computing, they face a new challenge: Internet Blindness. As their networks connect to ever-larger interdependent families of customers, partners and third-party networks, the business is susceptible to external forces and events that can't be seen and are hard to anticipate and control. Without the right data or analytics, it is difficult to mitigate the risk of operating critical business activities on the public Internet.
The Renesys team has broad and deep experience in telecommunications, networking, security, network management and the Internet, and is recognized by international press as a go-to source of quality information and insight into critical Internet events. Founded in 2000, the company is privately held, with headquarters in Manchester, New Hampshire. A research and development office is located in Hanover, New Hampshire, and global computing facilities are maintained in New Hampshire, Florida, California, England, Holland, Turkey and Japan.
The authority in global Internet intelligence, Renesys provides products, services and thought leadership dedicated to enabling organizations to confidently and securely operate critical business processes on the Internet. Renesys provides objective and easy-to-use intelligence on how business communications are operating in order to minimize the risk and maximize the return of Internet operations.
Operating a real-time, global sensor grid that continuously monitors, collects, analyzes and correlates Internet routing data with other intelligence, Renesys makes doing business over the Internet more reliable and secure by providing a comprehensive view of connections around the world and inside the Cloud. Internet-dependent organizations rely on Renesys for cyber security assurance, situational and operational awareness, and real-time business and competitive intelligence.
Netnod
Netnod is a non-profit, neutral and independent Internet infrastructure organisation based in Sweden. Netnod is owned by the foundation TU-stiftelsen (Stiftelsen för Telematikens utveckling). Netnod operates six Internet exchange points (IXPs) in five different cities where Internet operators can connect and exchange traffic (peer). The Netnod IX has among the highest amount of traffic per peer in Europe and is fully IPv6 enabled.
At the Netnod IXPs, Netnod provides a variety of value adding services such as the RIPE Internet Routing Registry (IRR), Bredbandskollen (a consumer broadband speed test), slave services for several DNS TLDs, the DNS root server i.root-servers.net, as well as distribution of official Swedish time through NTP. These services are provided as part of Netnod's AS number AS8674.
Netnod also manages a variety of DNS services. Netnod provides anycast and unicast slave service to TLDs worldwide through its highly respected DNSNODE product. Netnod is also the proud operator of i.root-servers.net, one of the 13 logical DNS root name servers in the world. This service is provided as a public service to the Internet community at-large, as part of Netnods goal to work for the Good of the Internet.
Some of the services above were previously offered through "Autonomica", which was a fully-owned subsidiary of Netnod. However in 2010, Autonomica merged with Netnod, leaving the company with the single name Netnod.
Associate Members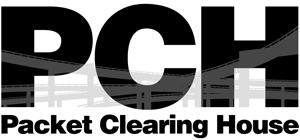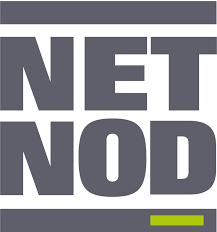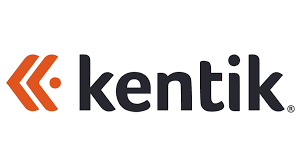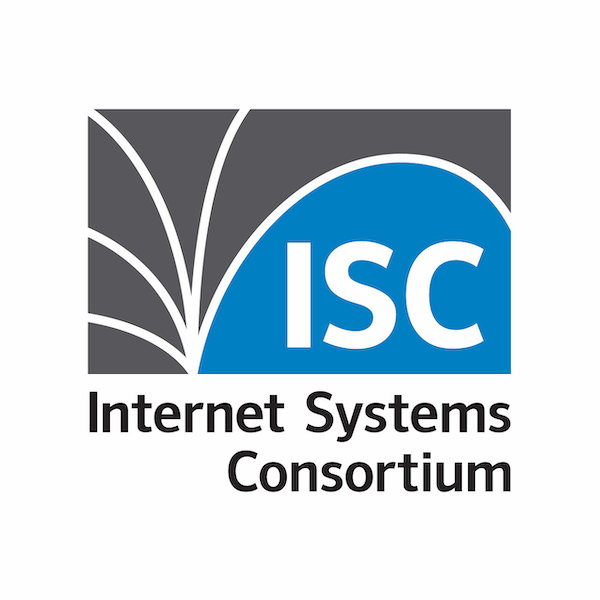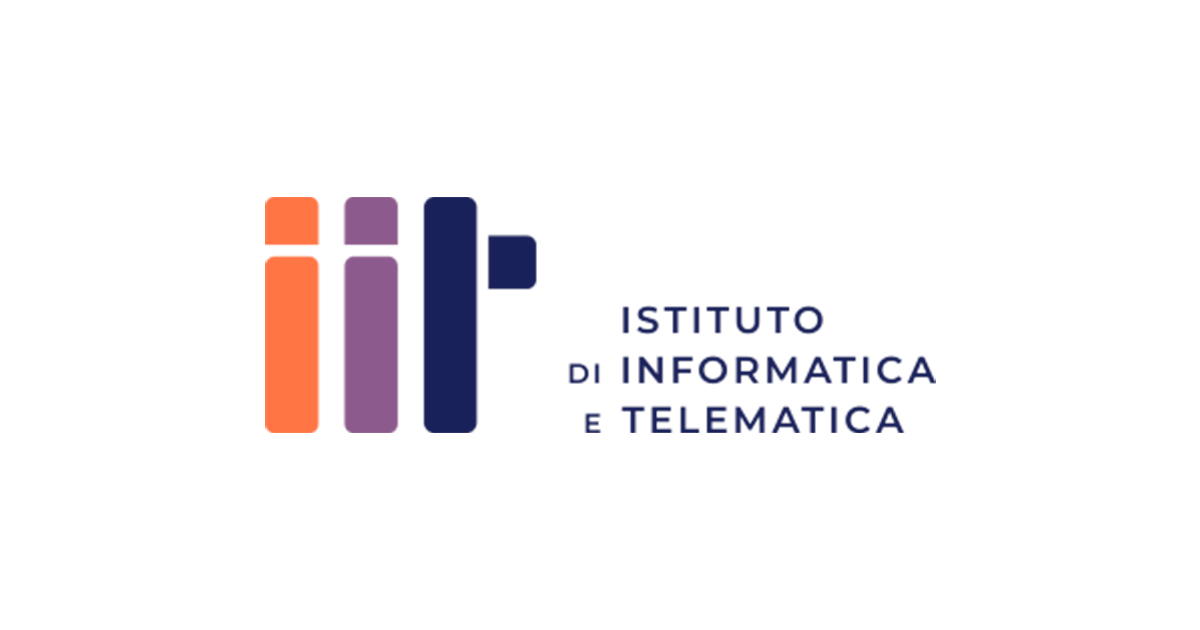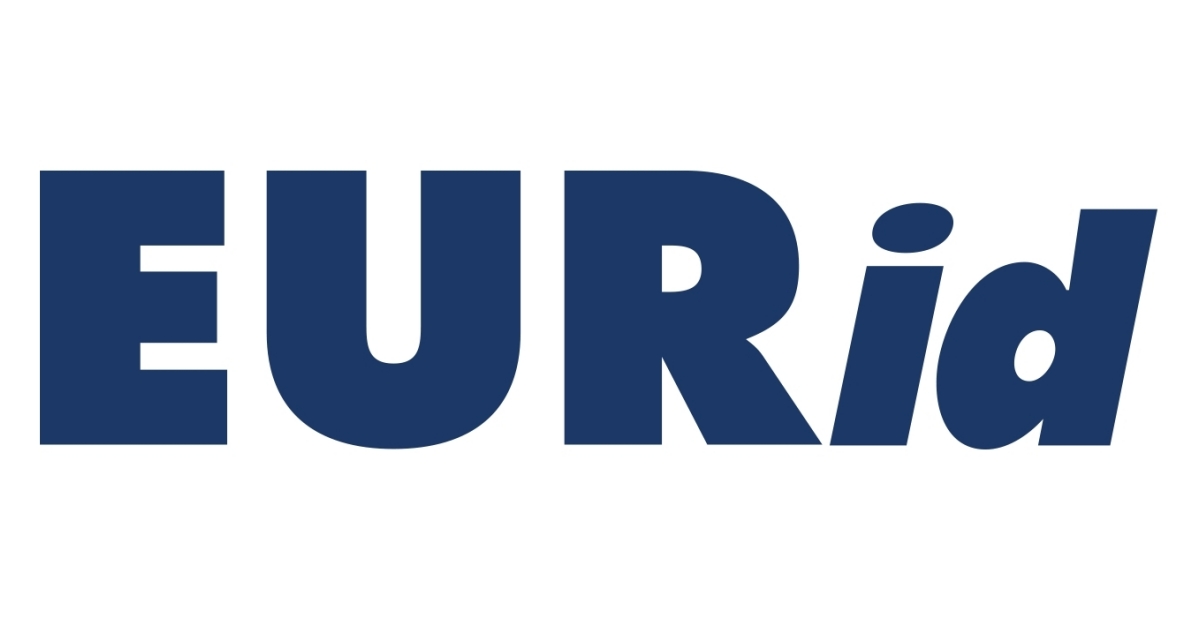 Associate Members Cont.
PCH
Packet Clearing House provides a variety of educational resources to the public, through both in-person classes and meetings and instructional documents.
Classes are generally offered in conjunction with a college or research institute and cover such topics as Internet topology and economics, routing and technology, and traffic exchange policy. Meetings tend to be focused narrowly, usually exploring a local or regional need for a new exchange facility or organization. Instructional documents, tutorials, and the published results of research are available for download here on our web site, or in hardcopy form.
Routeviews
The University's Route Views project was originally conceived as a tool for Internet operators to obtain real-time information about the global routing system from the perspectives of several different backbones and locations around the Internet. Although other tools handle related tasks, such as the various Looking Glass Collections (see e.g. NANOG, or the DTI NSPIXP-2 Looking Glass), they typically either provide only a constrained view of the routing system (e.g., either a single provider, or the route server) or they do not provide real-time access to routing data.
While the Route Views project was originally motivated by interest on the part of operators in determining how the global routing system viewed their prefixes and/or AS space, there have been many other interesting uses of this Route Views data. For example, NLANR has used Route Views data for AS path visualization (see also NLANR), and to study IPv4 address space utilization (archive). Others have used Route Views data to map IP addresses to origin AS for various topological studies. CAIDA has used it in conjunction with the NetGeo database in generating geographic locations for hosts, functionality that both CoralReef and the Skitter project support.
Kentik Technologies
As network and service operators and developers, we've spent our entire professional lives designing and running large-scale networks and CDNs. With decades of experience, we know the shortcomings of available tools. What we always wanted – but never found – was an infrastructure visibility solution that's scalabe, powerful, easy to use, and affordable.
EURid
EURid is the registry manager of the .eu and .ею (Cyrillic script) country code top-level domains upon appointment of the European Commission in 2003.
Take a look at our historical timeline to discover more about our humble beginnings and development.
We work with around 700 partners worldwide – accredited registrars – that register domain names for their customers.
DNS Belgium
DNS Belgium is a non-profit association founded in February 1999 by ISPA Belgium (Internet Service Providers Association), Agoria (federation for the technology industry) and BELTUG (Belgium's communication technology and services user Group). DNS Belgium's mission consists of registering domain names, making the internet more accessible and encouraging its usage. In addition to .be, DNS Belgium is also the administrator of the .vlaanderen and .brussels domain names.
RIPE NCC
The Réseaux IP Européens Network Coordination Centre (RIPE NCC) is an independent, not-for-profit membership organisation that supports the infrastructure of the Internet through technical coordination in its service region.
The most prominent activity of the RIPE NCC is to act as the Regional Internet Registry (RIR) providing global Internet resources and related services (IPv4, IPv6 and AS Number resources) to members in the RIPE NCC service region.