Networks that are connected to the London Internet Exchange (LINX) will now have increased control when peering with the LINX Route Servers. The global IXP has announced they now meet the Euro-IX community standard, BGP for Large Communities (32 bit).
When networks connect to LINX they have the option of setting up individual peering sessions with selected networks, or, announcing their prefixes to the LINX Route Servers and everyone peering with them. This is called an open peering policy.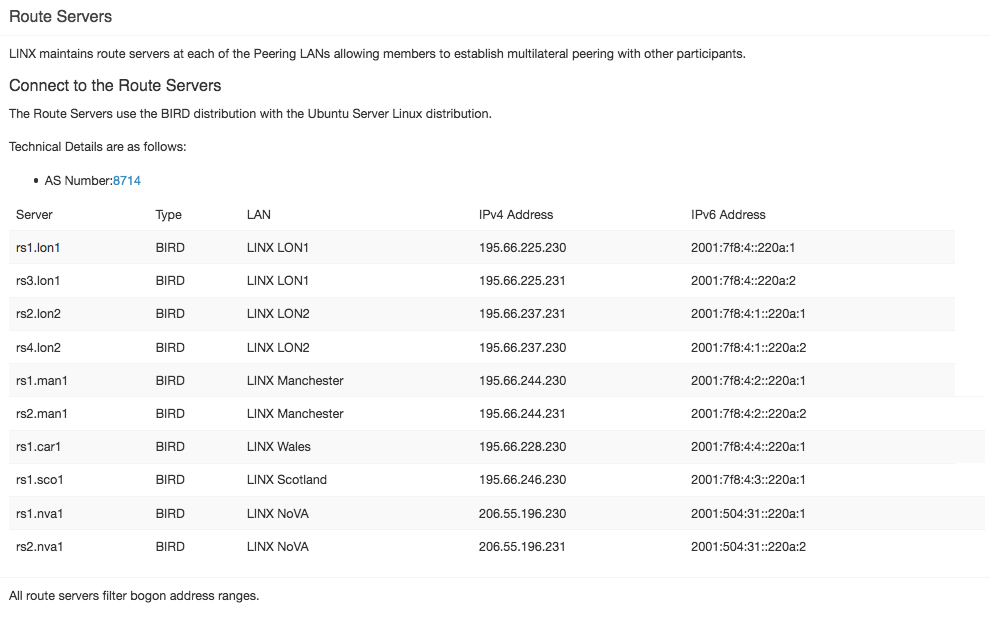 Traditionally, when peering with the LINX Route Servers, networks would have less control over the specified route their traffic would take within the LINX network, but with the new BGP for Large Communities standard, networks are now in control.
The new feature is live now over at the LINX member portal and will allow all networks peering with the LINX route servers to choose who they announce their prefixes to as opposed to peering with all.
Mo Shivji, Senior Network Engineer at LINX said;
"We have met the BGP standard for 16bit communities for a while so to now being able to give the large communities the same service when peering with our route servers is a great achievement."
LINX offer a selection of interconnection services from their locations in the UK, US and Middle East. Internet peering remains the primary solution for their membership community. Peering gives networks increased control over their traffic compared to other methods of data transfer. It also considerably lowers network latency, while providing increased resilience and redundancy.
For more information, head to the LINX member portal.
< Go Back
---