NetIX helps improve Neterra's access to UK-centric traffic.
Due to the high volumes of traffic travelling across Neterra's network during the lock-down period, NetIX has upgraded Neterra's LINX peering port from 1G to 4G to help lower latency, increase their capacity, reduce IP transit costs and improve resiliency and redundancy.

Neterra is a Bulgarian operator for complex telecommunications services and projects in Southeast Europe and joined LINX back in 2010.
As a registered ConneXions reseller partner of the London Internet Exchange (LINX), NetIX can provide a peering connection into the Internet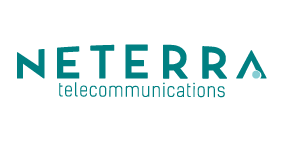 Exchange without the need for further investment in infrastructure; with NetIX's remote peering solution, networks don't need to be in the same data centre as LINX, opening up many possibilities via one NetIX port.
The NetIX platform brings simplicity to network expansions via a single connection; NetIX is home to 140+ members, 30+ IXPs, and 6,000+ networks across 65 cities and any connected network can benefit by connecting to any peer or location using the same port.
Inga Turner, Member Relations Executive at LINX says;
We have been really busy the past few months with LINX member port upgrades and it's great to hear that Neterra are also increasing their network capacity with us to prepare for future traffic growth.
Our remote peering partnerships like with NetIX are really important to us. Networks that are unable to reach a LINX PoP alone can do so via a ConneXions partner like NetIX and still benefit from everything that our membership has to offer.
The NetIX team are available to discuss their remote peering solution at sales@netix.net
Ends
< Go Back
---