Our regional Internet exchange in Northern Virginia, LINX NoVA is celebrating it's 5th birthday this week!
Until LINX NoVA launched in 2014, the Ashburn metro area, one of the largest interconnect locations in the world, was a single point of failure. Today our members can enjoy platform diversity as well as a choice of colocation providers in the region, which in turn has improved the Internet in general in the region.
LINX NoVA is located at three sites: Digital Realty in Ashburn, Coresite in Reston and EvoSwitch in Manassas and 5 years ago this week, member traffic started to pass across the exchange!
It's been quite a year of success for LINX NoVA so far as they welcomed new member network, Charter Communications to the exchange at the start of the year followed by hitting their traffic high in March, peaking at 32.39GB, an increase of over 70% compared to March 2018.
As you can see the future is looking bright for LINX NoVA as it turns 5 years old… Watch this space!
Find out more about LINX NoVA here.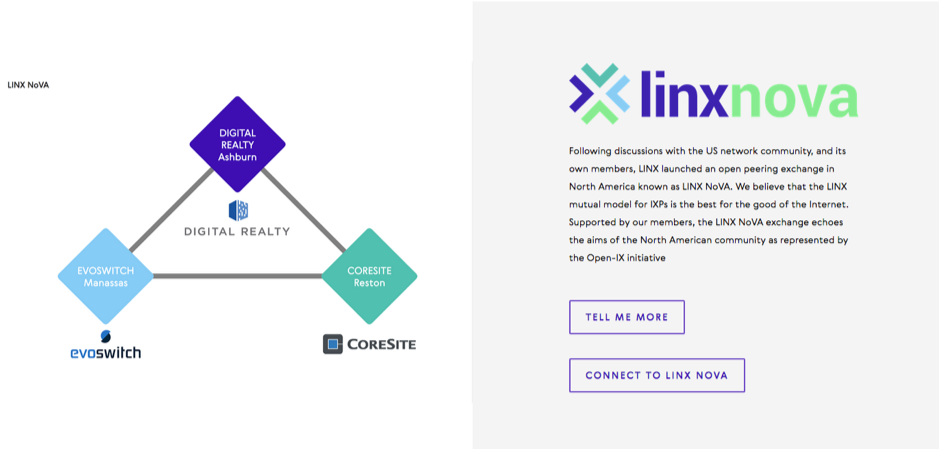 < Go Back
---