Due to increased member and capacity demands, the London Internet Exchange are pleased to announce considerable port upgrades to their VIRTUS Data Centre peering location.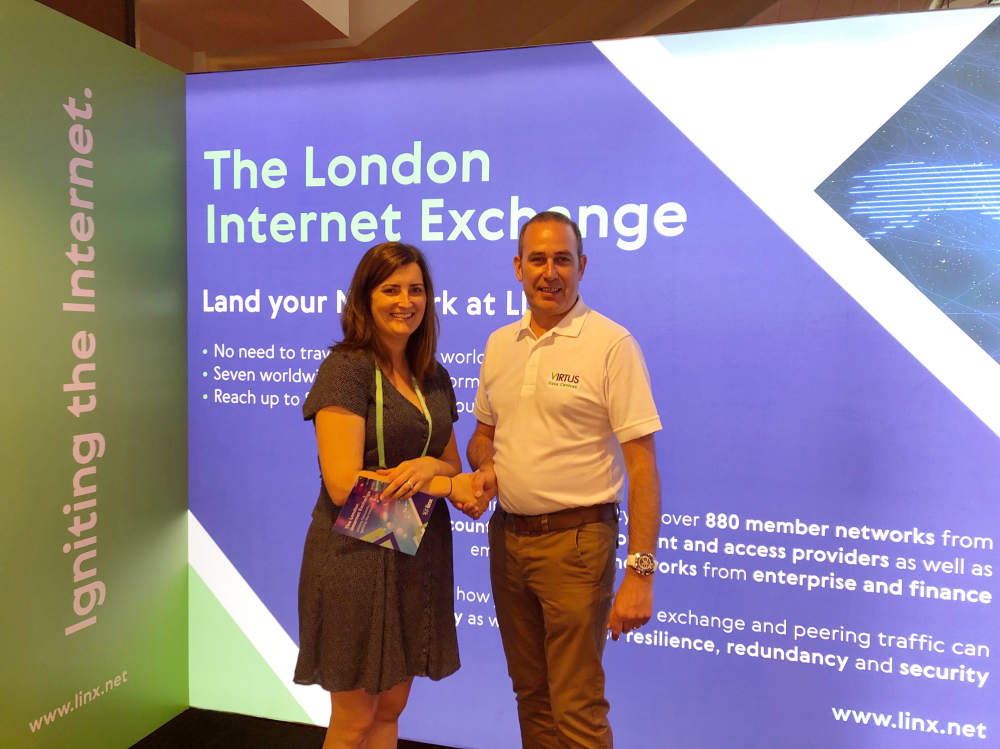 VIRTUS' LONDON2 facility in Hayes joined LINX back in 2014 as an accessible (virtual) data centre facility, being upgraded then in 2016 to a ConneXions Access Point following member demand and LINX infrastructure being installed. A LINX ConneXions Access Point is based at a neutral data centre giving customers direct access to LINX infrastructure from within the data centre, thus improving performance of its peering connectivity.
Darren Watkins, Managing Director from VIRTUS Data Centres is pleased with the partnership and new upgrade:
"
Connectivity is key to the success of data centres and we are delighted that LINX has increased its capability for our customers at LONDON2. This industry critical peering service compliments our Cloud Connect services making LONDON2 a key hub for technology.
VIRTUS customers who become LINX members will also benefit from improved latency and resilience as well as transit performance and routing control. Increased capacity and redundancy at a lower cost are also key benefits to joining an Internet exchange such as LINX. The customers have the opportunity to peer with over 880 LINX member networks from over 80 countries worldwide across the dual LAN infrastructure in London, LON1 (Juniper) and LON2 (Edgecore Networks & IP Infusion).
LINX Head of Sales Jennifer Holmes says:
"We're extremely pleased with the level of interest from new and existing members in connecting at the Virtus Hayes site. Our recent upgrade of equipment at this location allows networks to not only connect to our peering fabric in London but also gives them the option of larger port sizes and increased capacity – this is sure to encourage even more growth in the future."
< Go Back
---