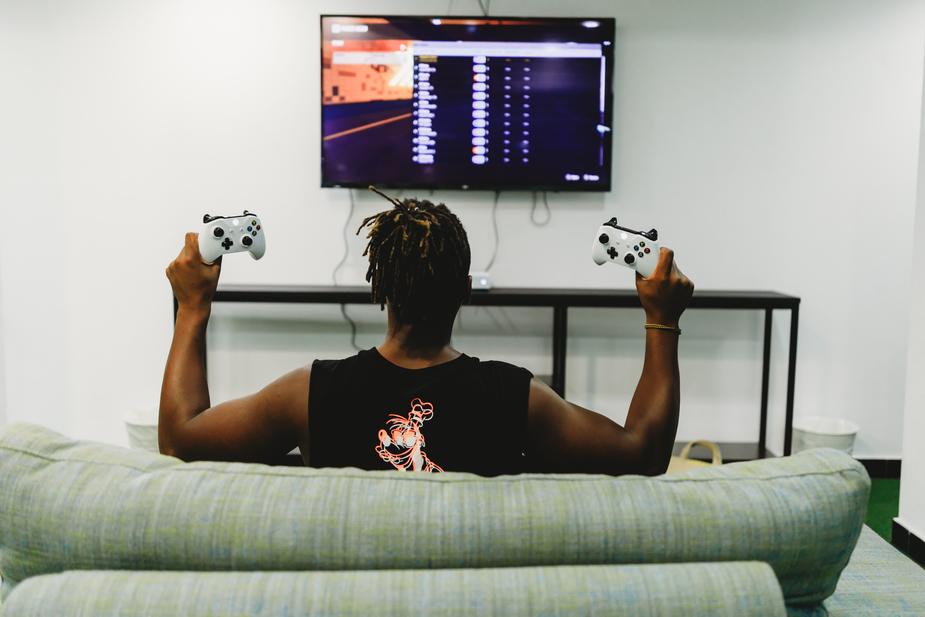 The gaming industry has seen record increases in recent weeks as more people turn to their entertainment services during this lockdown period.
What part does Telehouse and the London Internet Exchange (LINX) play to ensure gaming networks and their end users get the best experience possible.
Gaming has evolved considerably over the years from relying on hardware and physical software in the form of discs or cartridges to a more virtual and online world today. Gaming has become a thriving online community where players can access and experience different platforms at the click of a button, web based or consoles.
During the past few weeks the industry gaming giants have all reported major increase on user numbers, sales and traffic as the public are forced to stay home to fight the Coronavirus pandemic.
Super data from Statista shows that digital games recorded a 52.9% increase in week-on-week sales in March, with more than 2.7 million games downloaded across 50 markets. Moreover, figures revealed that global digital games hit $10bn in March, the highest monthly profit ever.
So how has this experience become so instant and rapid, with lifelike graphics and no time for delays or lag?
Gaming networks need high speed connections and low latency, there's no tolerance for lag here. This is where Internet exchanges like the London Internet Exchange (LINX) are important.
LINX facilitate global interconnection hubs where networks 'meet' and 'peer' their traffic. The less hops from point to point results in the lowest number of pings.
LINX member networks have complete control of their routing and traffic, which allows them to peer with their preferred networks via the most direct route. Many gaming and streaming networks are members of LINX and benefit from the low network latency LINX and peering has to offer.
During the lockdown period, LINX has experienced multiple maximum traffic peaks, which is to be expected given Internet usage is up. LINX have also noticed an increase in traffic during periods of time where gaming updates were released.
Akamai content delivery network, one of the world's largest distributed computing platforms featured a quote in their news blog at the start of lockdown from Dave McCarthy, Corporate Vice President, Xbox Product Services.
"As people look to gaming for play and social connection, we're seeing record engagement across Xbox Game Pass, Xbox Live, and Mixer. We're actively monitoring usage and making temporary adjustments as needed to ensure the smoothest possible experience for our gamers. We appreciate the collaboration with partners like Akamai to deliver the joy of games in these unprecedented times."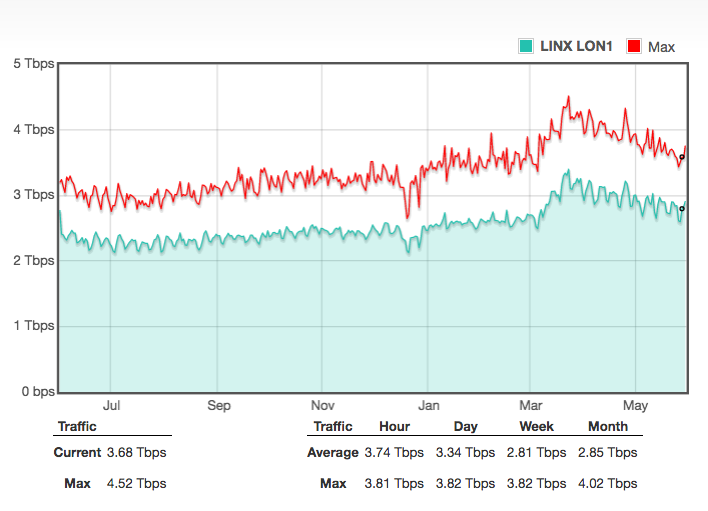 Bringing Gaming to the Edge
For gaming networks, the location is critical; the less distance the data needs to travel, the better the experience for the gamer. Reliability and stability are driven by proximity to the Internet backbone and minimal network hops between compute and storage assets.
While it's perfectly possible to locate application software in one place and storage in another, risks increase with every boundary crossed. Ideally Hosting and dense Internet interconnectivity nodes should always be in the same space. Network and server resources should have the capability of being brought into service in minutes, with pre-connectivity already in place. An astute choice of a colocation campus can make such instant responsiveness a reality.
Telehouse is well positioned to help gaming networks meet the demands of their online players. Our London Docklands campus is the most connected in Europe, with, over 530 carriers, ISPs and ASPs running services through the campus and the primary home for LINX.
This graphs shows the peak at LINX's LON1 peering LAN in March 2020. This was the new max traffic peak, a result of COVID-19 and additionally some CoD gaming updates.
Mark Pestridge, Telehouse Sales Director says;
"With over 40 data centres worldwide in major cities and countries and a highly connected ecosystem of more than 750 service providers, we're the perfect launch pad for low-latency gaming CX, and providing support to adjacent territories with less-advanced infrastructures"
In conclusion, with data and traffic levels on the increase and a high level of end user experience expected at all times, having the right hosting location and network management set up becomes crucial.
No Time for Lag…
Sources:
https://portal.linx.net/members/list-ip-asn?columns=asn+short_name+website&lans=&sort=
https://blogs.akamai.com/2020/03/working-together-to-manage-global-internet-traffic-increases.html
https://blogs.akamai.com/2020/03/working-together-to-manage-global-internet-traffic-increases.html
< Go Back
---