The London Internet Exchange (LINX) have announced that its members elected two members to its executive Board at its virtual annual general meeting on the 25th May.
For this year's LINX Board election, members Mike Blanche and Steve Wright, had both retired by rotation. While Blanche had indicated his intention to seek re-election, former LINX Chair, Wright, was unable to stand again having completed the maximum of three terms in office.
This meant that there was guaranteed to be at least one new face on the LINX Board. Following voting at the AGM, Mike Blanche and Alex Bloor garnered the most support from the membership and are hereby elected to serve three-year terms.
Alex Bloor has considerable industry experience going back to the year 2000. He is General Manager of Andrews & Arnold Ltd, a small/niche Internet Service Provider providing broadband to home and business customers as well as VoIP services, ethernet, mobile data and SIP2SIM products. They also offer the FireBrick range of hardware network appliances.
Following his appointment to the Board Mr Bloor said:
"Thank you to everyone who voted for me, to the people with whom I discussed this role at length before standing for election, and to the LINX team for the warm welcome they've given me. I look forward to my first Board meeting!"
Re-elected to the LINX Board is Mike Blanche, who also has extensive industry experience going back 25 years. Most recently this has been at Google, where in 2009 he joined to build a team of interconnection experts for Europe, the Middle East and Africa. He now leads Google's overall strategic relationships with telecoms operators in this region, as well as advise on public policy issues, telecoms infrastructure, and IP interconnection. He is Chair of the LINX Remuneration Committee and a member of the LINX Governance Committee.
LINX CEO Kurtis Lindqvist said:
"We are pleased to welcome Alex Bloor to the LINX Board. It is always beneficial to get a different perspective and I am very much looking forward to working closely with Mike and Alex to ensure LINX's continued success."
Kurtis added:
"I would like to take this opportunity to thank Steve Wright, whose service on the LINX Board for nine years has clearly been an invaluable contribution, and from whom I have learnt a lot about the industry we serve."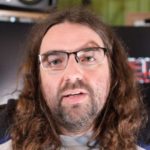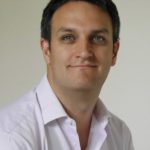 Alex Bloor                       Mike Blanche
Andrews & Arnold           Google
< Go Back
---