LINX NoVA, a regional Internet Exchange Point (IXP), operated by the London Internet Exchange (LINX) has welcomed a port upgrade from member and reseller partner Pixel Factory Data Center.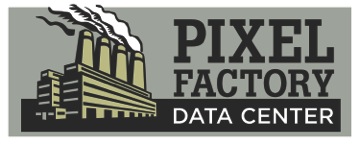 Pixel Factory have upgraded their 10G ConneXions reseller port with LINX to 100G following an increase in capacity demands from their current customer base and also to allow for any unexpected traffic increases.
LINX ConneXions Reseller partners provide the transport service or bandwidth for global networks to access a LINX interconnection point and start benefiting from the LINX membership and peering.
Scott Brown, CEO of Pixel Factory says;
"Since we have been part of the NoVA exchange from the beginning and seen the growth in both traffic and peers, it was an easy decision to increase our reseller capacity to 100G. This has allowed us to keep more traffic local and provide better service to our customers. We look forward to working with LINX and Kendra in the future."
Pixel Factory's data centre facility is located just north of Richmond, Virginia and boasts redundant connections up and down the eastern seaboard, also including Chicago. They currently have 11 on net data centers across the world providing ultra-low latency paths as well as access to cloud providers for a hybrid network solution. In addition they host content for the largest online university in North America.
Kendra Pignotti, Peering Advisor for LINX has been working closely with Pixel Factory through this upgrade process;
"We work really closely with our remote peering partners and are always on hand to assist them with any new LINX member enquiries or port upgrade work. Pixel Factory are a key partner for us in the NoVA region and we look forward to working together further, assisting them with their own traffic management and also new LINX member applications."
LINX NoVA was established in 2014 and is a dedicated Internet Exchange Point (IXP) for the Northern Virginia area of the US. The aim of any regional IXPs is to keep Internet traffic local and not back haul to London and back, or even from New York or the west coast and back. Peering on a local level considerably reduces network latency and can be a more cost-effective data transfer method.
LINX has also been running an incentive scheme since the start of the year to help member networks and ConneXions partners upgrade their ports to prepare for an increase in capacity and bandwidth demands, complimenting the exchange's ethos of working for the good of the Internet since 1995.
< Go Back
---