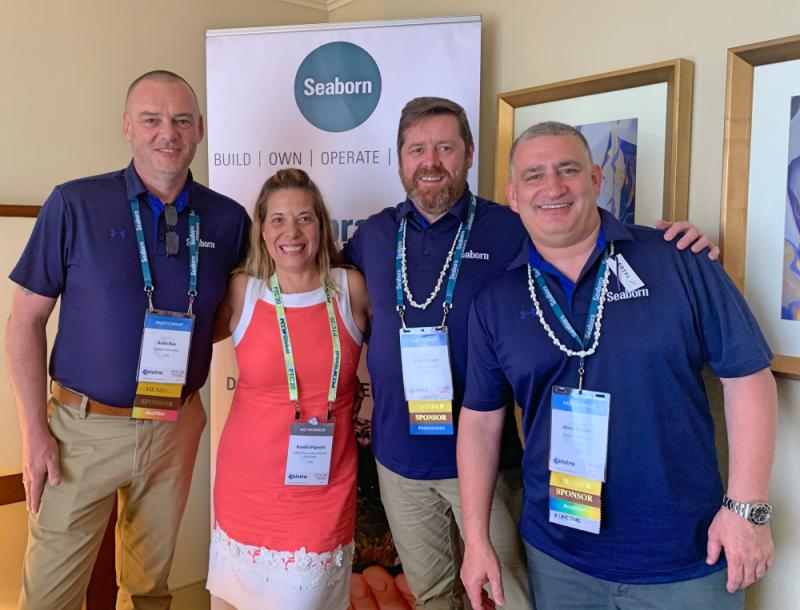 The London Internet Exchange (LINX) are pleased to welcome submarine cable pioneers Seaborn Networks to their membership as both a member network and reseller partner.
Seaborn Networks develop, own and operate transoceanic subsea fibre optic cable systems, predominantly connecting North and South America.
By joining LINX, as a member network, Seaborn become part of a unique peering community. Being able to then resell the services and bring networks to London to peer via their LINX ConneXions port provides significant benefits to Seaborn's customers.
Andy Bax, COO at Seaborn Networks shares an update on their ongoing strategic plans to partner with multiple global IXs;
"We're delighted to bring LINX on-net for our customer base in Brazil and excited about the expansion opportunities this partnership will bring both us and our customers as we continue to grow our IP footprint."
"Our ConneXions partners provide the transport for global networks to reach our peering locations in the UK and US. This has been our strategy for many years now, working for the good of the Internet."
The London Internet Exchange (LINX) operate two IX points in London, a further three around the UK and one IX in Northern Virginia, LINX NoVA. Both LINX London and LINX NoVA are key interconnect points, globally. London is often referred to as the gateway to Europe for networks in the US and LATAM regions needing to peer their network traffic internationally. By peering regionally, networks benefit from reduced latency, increased control and an overall improved end user experience.
LINX and Seaborn Networks have plans to partner on more projects going forward as the demand for international peering grows.
Heading to Capacity LATAM? Why not schedule a meeting with Seaborn Networks to see how they can help your network get LINX connected and start peering in London. Email info@seabornnetworks.com to book.
< Go Back
---