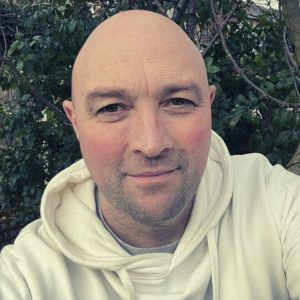 A Blog by new LINX Business Development Executive, Colin Peckham
Just over a month into my new role at LINX and I thought I'd take a moment to reflect on my time here so far.
It's been a month of congratulation, a month of questions, and a month of some puzzled faces. "Congratulations on your new job, what is it you do?", and "LINX?", and "What does LINX do?".
I tried various responses. "We are an internet exchange!" *Blank faces* "We are a peering hub!" *puzzled look*. In the end I settled with the response that, "We make the Internet work better".
The lifelong adage of keeping it simple worked as usual. And I truly believe we do which is one of the reasons that a move to LINX was a good career move in my mind.
But the story doesn't end there for me. It wasn't just my friends, former colleagues, associates or family asking the question. I was too. I'd worked with LINX for over four years as a partner, but actually did I know exactly what it was they did either?
The Covid pandemic is probably one of the single most disruptive events to occur in most of our life times. Its effect during the pandemic and its impact to our future is there for all to see. Things will never be the same again.
In my mind it I was interesting to see how people adapted and changed with the circumstances. People naturally want to interact and communicate, it's the very basis of how we exist and evolve and overnight the rug was pulled from under our feet. 'Lockdown', the word that still makes me shudder.
Interaction with the outside world and other people outside of the family home was effectively stopped. But not for long. We adapted, we improvised, and we overcame. Very quickly new forms of communication started to appear. New WhatsApp groups created, new Zoom calls appeared in the diary and things slowly got back to normal. It was dubbed as the new normal but I think what we now see is that a lot of it has actually become just…normal.
The way we do things has evolved and changed forever.
So what has all that got to do with LINX? Well, we all know that the communications industry benefited in a lot of ways from the new way of doing things and LINX was no different. Traffic levels increased and still continue to peak, networks upgraded to handle the increased volumes, and new peering members and networks joined the LINX exchange.
It wasn't just in our personal life that we had to adapt, businesses did too. Networks had to react to these increases and changes in traffic patterns and ensure they could cope. What the pandemic also taught us was that we can adapt and change, and that there is no one effective way to do something. Access to good interconnection was the key.
A very big light has been shone on our Internet traffic and our reliance upon it. Network managers are under more pressure than ever before to ensure a high level of service and user experience.
For over 25 years LINX has been "Working for the Good of the Internet" and I believe it can be for another 25 years and more. I see LINX as more than just an Internet exchange. It's a hub of interconnection where people and networks can come together to help do that thing we were born to do, communicate. It may be a network build knowledge share at a LINX meeting, it may be that final connectivity piece that completes your cloud migration strategy or it could be DDoS mitigation against the growing threat of cyber attacks.
LINX can do all of this and more.
< Go Back
---