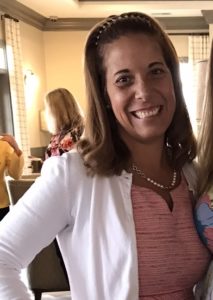 Internet Peering in the Americas with LINX NoVA – an interview with Kendra Pignotti
Peering network traffic through an Internet Exchange Point (IXP) has taken time to establish itself in North America. LINX NoVA, LINX's first overseas regional exchange, has helped grow the local market with well over 80 gigabits per second of peak traffic across its three hubs in the Ashburn region of Northern Virginia.
So what makes this area so special? Well, it's the communications gateway to Europe with 70% of the World's Internet traffic passing through, and 9 out of 10 of the top global content networks located here. The new BRUSA subsea cable terminates into the new Virginia Beach Landing Station, offering one of the lowest latency communication links between the US and Brazil.
In this episode of the LINX podcast, LINXcast host Jez Orbell, speaks with LINX's Country Peering & Business Development Executive of Americas, Kendra Pignotti. Kendra talks about the growth of the exchange and the exciting developments that are taking place as we head into 2021.
< Go Back
---