The London Internet Exchange will shortly launch the third series of its growing podcast, LINXcast.  
Hosted by LINX's Jez Orbell, LINXcast will again cover a range of telecoms and business-related topics relevant to the Internet community. The show features interviews with renowned industry professionals, with discussions on key technical issues, and much more besides.
The LINX podcast has grown considerably since it launched in November 2020. Listeners have downloaded LINXcast episodes in over 50 countries, and it has charted in tech podcast charts in the UK, US and South Africa.
A teaser episode for series three was released on Monday 7th February.
The first full episode published the following week in the run up to the virtual LINX member meeting, LINX115.
Listeners can subscribe to LINXcast via all the usual channels including Apple Podcasts, Amazon and Spotify. Alternatively you can visit our LINXcast podcast page to find the archive of past episodes.
Series 2 Review
The second series began in March 2021 and ran until the last day of December. Among the topics covered were UK regional peering, remote peering and interconnection in Africa, women in tech, plus cloud computing for business, fintech, and enterprise.
We had a fascinating panel session on 20 years of Euro-IX, the European Internet Exchange Point Association, plus discussions on 400GE connectivity on the LON1 network in London, the new LINX pricing model, and the LINX Member Portal.
In another year affected by the continuing Coronavirus pandemic, LINX didn't stage its first in-person event until November. However, this provided great content for two of our most popular episodes.
Richard Tang, Founder & Chairman of Zen Internet, spoke at LINX114 about the decade of full fibre broadband. With over the past 25 years experience, he reflected on past lessons that will help us plan for the 2020s decade, and what we can expect that will be completely new.
LINX114 also featured a panel session on content access. Moderated by Simon Beevers of the LINX Programme Committee, the panel features Ronan Mullally (Akamai Technologies), Ben Nicklin (Limelight Networks) and Tom Rigg (Broadband for the Rural North – B4RN). Among the questions covered were capacity planning: how do you manage it? Do service providers have the "tools" and processes to influence how traffic is delivered?, and what methods are content networks using to decide where and how to deliver traffic?
All in all, a great series and we look forward to sharing more diverse and interesting content in the season to come.
LINXcast Host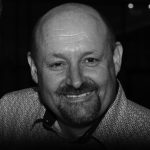 Jez Orbell has worked in the LINX Marketing team since 2003. His role covers design & branding, copywriting & PR plus the co-organisation of LINX events. He is also editor of the LINX newsletter which is published every month. Jez's broadcast career includes entertainment and local interest shows on the community radio station Peterborough FM as well as A1 Radio.
< Go Back
---