Candidate Statement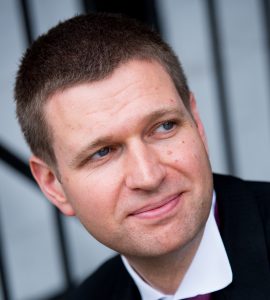 Steve Glendinning – BRSK Limited
I'm an experienced entrepreneur, non-executive director and CTO – currently rolling out full fibre in Private Equity backed Brsk, a non-exec at IDNet and ISPA (the Internet Service Provider Association).  At Brsk I manage multiple technical teams and multi-million pound annual budgets.  Previously, I sold and integrated WarwickNet into Glide – the UK's leading Student Wifi service provider.
I've been working in the internet industry since 2002, and involved in the LINX community since 2009. I started out in a technical career solving problems – the most simple being poor internet connectivity in the office, and I've been solving problems ever since, although less on the technology aspect and more on strategy and finance for the past decade.  I have direct management experience ranging from small business to £60m+ revenue companies.
The LINX is a mature organisation with a critical purpose at the heart of global connectivity, so I believe the stability of the LINX organisation itself is incredibly important.  Of course LINX should strive to lower port prices, but only where it can do so without sacrificing service levels, security, and the ongoing sustainability of the organisation. As a mutual organisation the LINX needs to continue to invest in technology and people to ensure it stays at the forefront of a rapidly changing industry, while also striving to deliver great value to its members.
The industry is facing an "interesting" future, with many regulatory changes happening now and in the near future: the Telecoms Security Act, the Online Safety Bill and One Touch Switching will keep many member organisations busy for the foreseeable future.  LINX is in a unique position to guide members through the impacts of changes like these.
I have a technical background in networking, and I also have a wider set of business skills which I think will be invaluable as a member of the LINX board.  As a founder I've had to wear all the hats and I've experienced all aspects of running a business, so I bring a rounded set of skills and knowledge.
I believe I am very well suited to make a meaningful contribution as a director of the LINX, and I'd appreciate your support.steve@brsk.co.uk
Please reach out to me if you have any questions: