The European parliament has voted in favour of controversial proposals to reform online copyright. The two most controversial articles in the proposed copyright directive, article 11 and article 13, had been amended after being rejected by MEPs when they voted on the draft legislation in July.
Article 11, which has been dubbed the "link tax" by critics, would require news aggregation and search sites such as Google to pay publishers for showing news snippets or linking to news stories on other sites. Article 11 has now been amended to allow links to contain individual words from the linked to publishers' content in a bid to address criticism that it would criminalise the use of hyperlinks.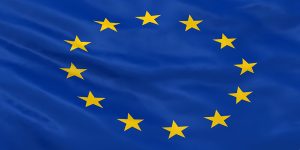 Article 13 would require companies to automatically filter copyrighted material uploaded on their platforms, unless it has been specifically licensed. The amended proposals have reduced the scope of article 13 to platforms that both host "significant" amounts of content and also "promote" that content, and an exemption is made for small businesses.
A large number of musicians, including Paul McCartney, backed the proposals in article 13 arguing that they would ensure artists were appropriately compensated for their work. However, an open letter signed by 70 technology leaders, including Tim Berners-Lee, warned that the proposals were an "imminent threat" to the future of the internet as we know it, and could effectively ban things like memes and remixes which use some copyrighted material.
While recorded entertainment industries welcomed the vote, critics say that the two articles have only been subject to cosmetic changes, which have done nothing to mitigate their concerns.
The legislation will now be subject to trialogue negotiations with the European commission and Member States through the European Council. It will then return for a final vote in the European parliament in January.
< Go Back
---