LINX Port Promotion Goes LIVE
A new promotion has been announced this month from LINX as they continue to support the network community. This incentive is valid for existing member networks looking to upgrade or new networks looking to join LINX between 1st August 2021 to 31st December 2021.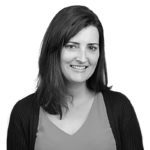 Jennifer Holmes, CCO at LINX says:"We're really pleased to follow on from the success of our 2020 promotion by offering our members a further promotion for the end of 2021. Members can now order 10GE and 100GE ports and receive six months for free if they order before the end of the year. We hope that our members are able to make the most of this offer which has been designed to assist networks in these times when we are still seeing a huge increases in internet traffic, with more increases predicted after the typically quieter summer period".
This promotion is available on the following categories of ports:
Upgrades from one or more 1GE ports to one or more 10GE ports.

Upgrade from one or more 10GE ports to one or more 100GE ports.

Orders for additional 100GE ports, whereby a member already has a live 100GE on any LINX LAN.
Members wanting to take advantage of this promotion can complete their order or upgrade via the portal. More more details, including full terms and conditions, please follow the link below.
LINX 2021 Membership Survey
is now OPEN!
We would be grateful to members who complete the 2021 LINX membership survey. For those completing the survey we will draw a lucky winner of a SONY PlayStation 5 Disc Console once the survey has closed on Friday 29th October.
Once collated, the anonymous results of this survey will be analysed and presented at the LINX114 member meeting on the 10th and 11th November 2021.