The LINX114 member meeting & EGM will take place on Wednesday 10th – Thursday 11th November 2021 at the Park Plaza, Victoria & online
Ask a Question
If you are attending the event either in person or on the webcast you can ask a question to the presenter
Webcast for LINX Members
If you are unable to make the conference in person we provide a webcast service. Members will be able to access the webcast via the 'events' section in the LINX Member Portal (log-in required).
LINX has been webcasting its member meetings since LINX41 in May 2003. The service is an excellent way for LINX's global membership to follow conference proceedings if they are unable to make the event in person.
View our example footage Access our member portal stream
Agenda
Time (GMT)
Presentation
Speaker
Wednesday 10th November 
13:00
Event opens with a welcome lunch
14:00
LINX Meeting to begin: Day 1

Welcome and Introductions

Chair: Jennifer Holmes, LINX
14:15
LINX Technology Update
Richard Petrie &
Mariano Julia, LINX
14:45
Headline Sponsor: Nokia
Bruno De Troch, Nokia
15:05
LINX Pricing Strategy
Kurtis Lindqvist, LINX
15:30
Lightning Talk: PCCW
Louis Richards, PCCW
15:35
30 minute coffee & networking Break
16:05

2022 LINX Budget

Malcolm Holt, LINX
16:15

Automating Peering@Meta

This presentation discusses automation that Meta has implemented to manage Peering requests that are usually sent by email to peering@fb.com – and sharing details on why we wanted this automation, what we did to achieve it and why we selected PeeringDB OAuth. We know we can automate more, and we'll be sharing our plans for this, and encouraging other operators to consider a similar approach.

Ben Ryall & Jenny Ramseyer, Meta
16:35
LINX Elections Committee Update
Mike Hughes
16:45
Physical Infrastructure: Challenges in Build for AltNets
Tom Rigg, B4RN
17:10
Public Affairs Update: Part 1
Malcolm Hutty, LINX
17:35
Lightning Talk: Vorboss
Tim Creswick, Vorboss
17:40
LINX Product Update
Mike Hellers, LINX
18:10
End of Day One of LINX114
18:30
Social
Thursday 11th November 
 09:30
Registration Opens
Refreshments Available
10:00
LINX Meeting to begin: Day 2

Welcome and Introductions

Chair: Jeremy Orbell, LINX
10:05

LINX CEO Quarterly Update inc. Membership Survey Results

Kurtis Lindqvist, LINX

10:25

Scottish Interconnection Market

James King, Host in Scotland
10:45

Silver Sponsors: Ekinops

Rob Vanoli
11:00

Remembrance Day: 2 Minute Silence

11:05
30 minute coffee & networking Break
11:40

Sports / Media / Streaming post-COVID

Leading sporting events with small to no fans in stadiums. What impact seen at Euro2020 and the Olympics in Tokyo as well as domestic sporting events.

Richard Cooper, BBC

12:15

The decade of full fibre broadband and what Zen is doing about it (with a little bit of AI thrown in for good measure)

Richard Tang reflects on his experience of the last 25 years, and would give his view on past lessons that will help us plan for the 2020s decade, as well as things we can expect that will be completely new.

Richard Tang, ZEN Internet
12:55

Lightning Talk: Simwood

Claire Brown, Simwood
13:00
60 minute lunch & networking break
14:00

Public Affairs Update: Part 2

Malcolm Hutty, LINX

14:30

LINX114 EGM

Voting will take place on:

Changes to MoU
2022 LINX Services and Fees
2022 Board stipend

Further details on the LINX114 EGM can be found here.

Pieter Knook, LINX Chair

14:45
Content Access Panel session

Moderated by Simon Beevers, member of the LINX Programme Committee

Ben Nicklin, Limelight
Ronan Mullally, Akamai Technologies
Tom Rigg, B4RN
15:25
Equinix Update
Martin Atkinson, Equinix
15:40
End of LINX114 – refreshments and networking
Stop the Spread – COVID19
What we can do:
Wash your hands frequently
If you wish to wear a mask – do so
Distancing sticker system

Red – Give me space, keep 2 metres
Amber – I am open to a first bump
Green – I am open to a handshake

Only attend the event if you feel well
If you feel unwell during the event, leave as soon as you can
What the Park Plaza are doing :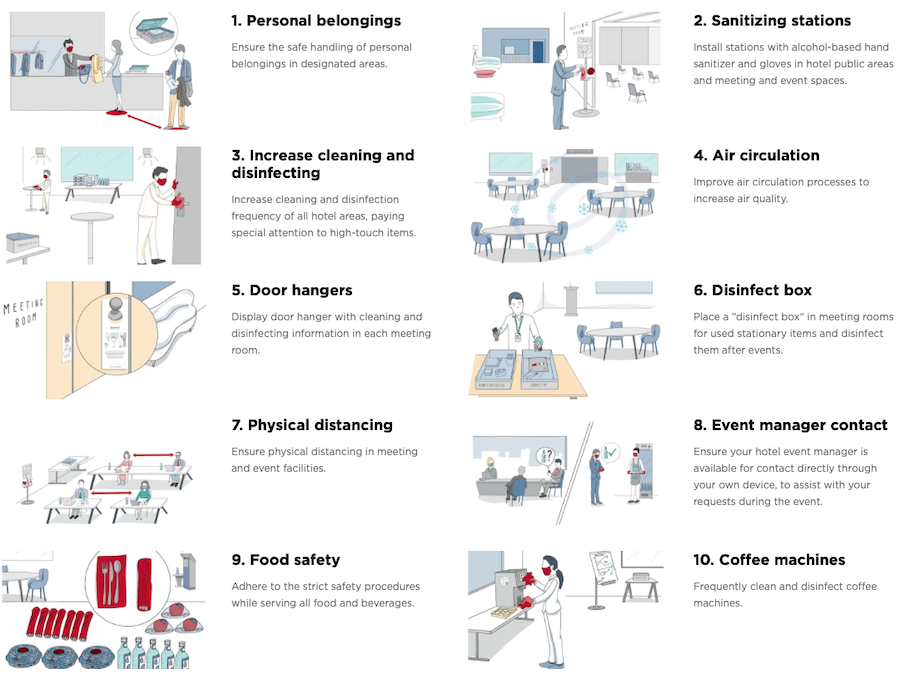 LINX Social
After the first day of the LINX Meeting, LINX invite all attendees to join us at The Greencoat Boy. We will have a range of drinks and food on offer free of charge to all attendees. To gain access to the social, you must be wearing your badge (collected at event reception prior to the social) and have your social ticket (attached to your badge) on hand ready to give to our team at the door.
Connectivity
We provide wireless connectivity (ssid=linx) during the event. Search for the 'linx' network and key the password 'linx-meeting'. Please don't hack, snoop, or otherwise do anything that would detrimental to other users
Attendee List
The LINX114 attendee list for this event will be viewable on the LINX member portal. Please note that a member log-in to the portal is required to gain access.
Meeting Sponsorship
If you would like to sponsor LINX114 or an upcoming meeting, check out our sponsorship packages.
< Go Back
---